Community
Barks & Blooms™ supports rescues and various non profit organizations in our community. We understand local challenges (pets & people alike) and society's overpopulation epidemic with companion animals. That is why we encourage spay and neuter, and support pet adoption to reduce euthanasia in our local shelters. Why Spay or Neuter your Pet?
Your pet will be less likely to run away, roam the neighborhood, or display aggressive behaviors such as biting.
Your pet will lead a healthier life by eliminating the possibility of uterine, ovarian, or testicular cancer.
Your sterilized pet is less likely to mark their territory by "spraying".
You will be saving millions of tax dollars for the care of homeless and unwanted cats and dogs.
Donations
Do you have crates, dog food, treats, toys or old bedding you no longer need? Please let us know! We will pick it up and make sure it gets to your local shelter or one of our rescue partners.
Thanks to our clients and partners, we recently delivered two truckloads to flood victims in need.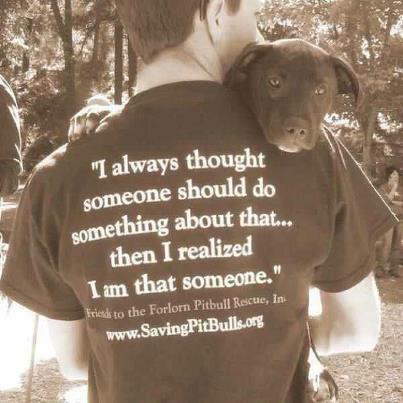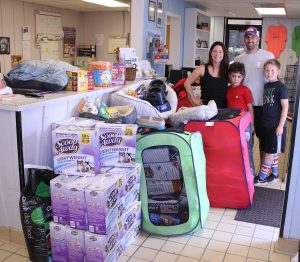 Our Partners
RescuedMe is a local Charlotte non-profit organization founded by Maureen Mahood that rescues dogs from kill shelters that otherwise have no hope of survival. By rehabilitating and placing these animals in loving homes, we strive towards educating the public in a variety of ways as well as uniting new companions, people and animals alike.
The mission of RescuedMe is to provide education, prevention, intervention, and adoption services to ensure that lost or abandoned dogs enjoy long, healthy lives in loving, safe, appropriate homes.
To view RescuedMe's adoptable pets or to learn how you can help this wonderful organization, please log onto www.rescuedme.org or click the following link: https://www.petfinder.com/pet-search?shelter_id=NC561
---
South Charlotte Dog Rescue is a 501c3 non-profit, no-kill, volunteer dog rescue organization serving the South Charlotte, NC area. We are passionate about rescuing dogs in need and providing the opportunity for a happy and fulfilling life! There are many foster and volunteer opportunities available.
If you would like to learn more about volunteering with SCDR or how to help support SCDR's mission please log onto their website or email southcharlottedogrescue@gmail.com.
You can find out more about their adoptable dogs by clicking here.